How to prepare a Google Maps offline map and save data volume.
In this short article, I will show you how to prepare a Google Maps offline maps for an offline use while travelling. With this "how to.. " you save a lot of data volume, which is of course very helpful when travelling to areas with expensive roaming charges. When travelling within the EU (with an EU sim card) you will at least save data volume.
If you have a rental car on site, you can also save the extra charge for a separate navigation system (if cars without navigation systems are rented at all). In combination with a simple mobile phone holder your mobile phone becomes a navigation system for you.
You can simply delete the offline map(s) from your mobile phone after your trip. Speaking of storage space: depending on the size of the region, you may need some storage space on your phone. For our trip to Lanzarote (read more here) the memory requirement was about 26 MB.
How the Google Maps offline maps are created works as follows:
The first step is to start the Google Maps App. Then type the region or city you want to download an offline map for in the search function.
Let's take our last trip to Lanzarote with Arrecife as an example.
In the next step, simply tap twice on the search result in the lower part of the screen – as you can see in the picture on the right, using Arrecife as an example: first tap: selection to Arrecife on Lanzarote, second tap: extended selection.
In the upper right area of the screen there is now a button with three small dots on which you have to tap once.
In the lower part of the screen further options appear, among others the function "download offline map".
Please tap once.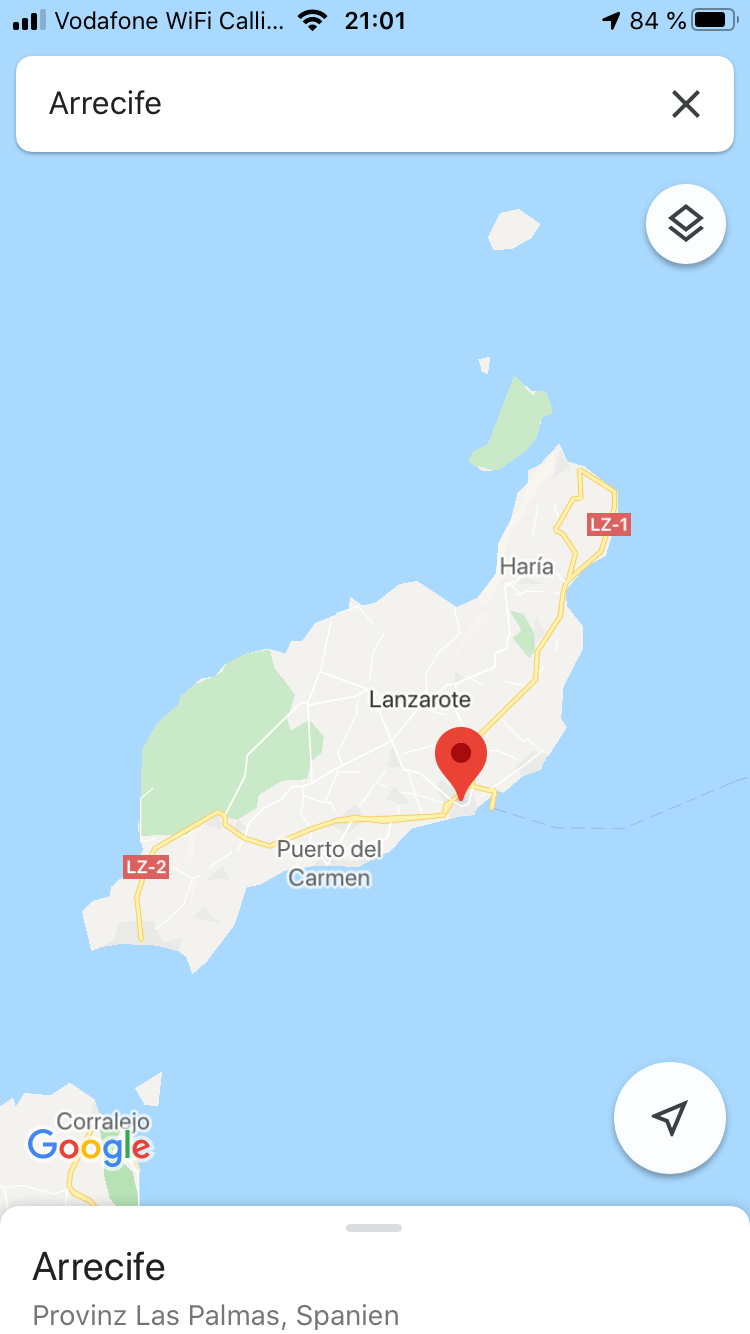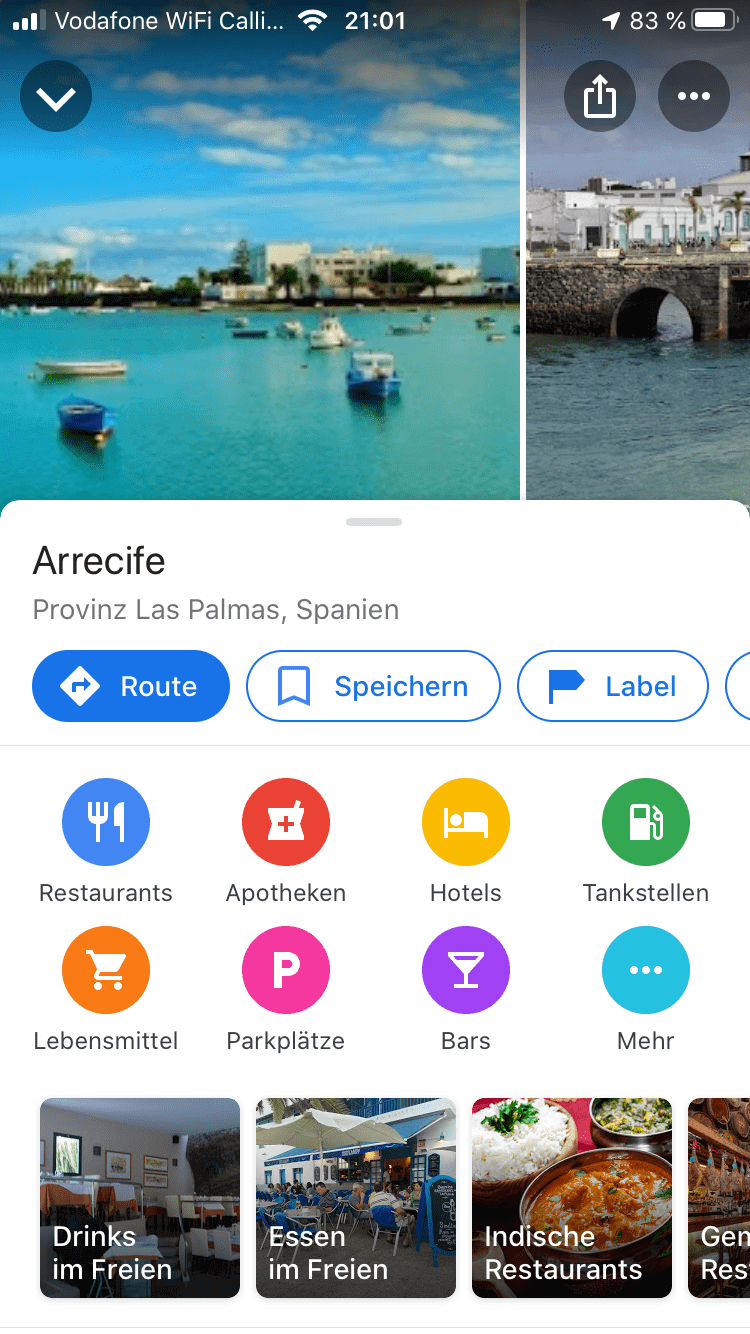 Final spurt for the Google offline map… take another look at the section selected by Google.
You may have to adjust the map a little bit (move it with one finger, zoom in / out with two fingers).
Depending on the size of the offline map, you will be shown the approximate amount of memory required.
Last step after the cutout is suitable for you:
"DOWNLOAD"
Done!
Unfortunately, at some point the most beautiful vacation or journey is over. Every offline map is provided by Google with an expiry date after which the data is automatically deleted.
You can also delete the data from your mobile phone beforehand: simply call up your account in the Google Maps App in the top right-hand corner. In the next selection window you will see the item "Offline maps". Select the map you want to delete and confirm the deletion.
Done!